A quick question. What's the first thing you look for when researching venues for your event?
Perhaps it's the price?    Layout?    Maybe even the acoustics.
All events have unique requirements, but one thing is for sure.
Managing an event is no easy feat. From securing the right prices through to nailing the sound system, it's easy to feel overwhelmed by the smallest of details. For many, a lot of the stress comes with trying to determine which details they're going to try and source first. Is it a venue that comes with an excellent price? Is it somewhere that has a specific layout? Or, maybe the acoustics are a crucial factor?
At IHAV, we're about to guide you through the three key things you need to know when booking a venue for your next event. With our approach to event planning, your next function will become a dream.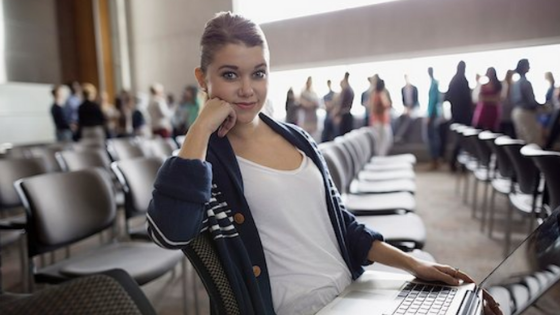 Take a close look at the pricing structure
While event venues need to advertise their prices fairly, it's worth looking at the small details before assuming that the initial price fits your budget. The first rental price may cover the absolute basics, such as the function space, minimal hours, and some insurance.
Dig deeper into what the venue offers when it comes to the following factors:
Catering: If you're planning to arrange your own, will they charge you for doing so? Take the same approach to provide your own alcohol.
Hours: Do the hours you're paying for include setup and breakdown time? If not, can you afford to purchase an hour either side to ensure your event isn't squeezed into a small timeframe?
When narrowing down your prospective event venues, make sure you analyse whether any potential hidden costs fit into your budget. In doing so, you'll avoid nasty surprises.
Finding the right event layout
When you're selecting a layout, you need to make sure it has the biggest impact on the nature of your event. Everything must revolve around the element that is the central focus. For example, if you're organising an awards ceremony, are you sure that everyone can see the stage?
When thinking about the venue layout, you should also consider the following factors:
What will the flow of people traffic be like? Is it going to be easy for everyone to move between seats, and can you create special spaces for those with reduced mobility?
Does the layout cater to your event activities? For example, if you do need a large space for a stage will you need to cut out some of your proposed seating?
On the seating note, is it sociable enough for everyone in attendance? You don't want to run the risk of people spending hours with their backs to one another.
A great events manager will help you find the perfect layout based on the details you provide them. As such, it's a good idea to provide as much information as possible. If you do see the perfect venue, but you're not sure it will cater to all of your needs, ask your events planner to see if they can propose or create any adaptations.
Do the acoustics and vision sightline work at the venue?
Whether it's music, a speaker, or presentations, the need to promote an easy flow of conversation, acoustics mean everything when choosing an event venue. To make sure the audio visual work well for you, you must hire an AV company that prioritises the following factors:
Dependable equipment that features commercial-grade systems designed to deliver clear and installed to suit your event.
A team of skilled Audio Visual staff who will take the production demands out of your hands, allowing you to focus on other aspects of the event
Vibrant and energetic staff who are there to maintain equipment and address problems at a moment's notice.
What we do at IHAV to meet our customer expectations is to provide advice on which venues to use. We see a consistent pattern with our clients and we have set up Audio Visual at most venues around Australia that specialise in corporate events.

Making it.

Here at IHAV, we have a saying.

The people you surround yourself with matters. Work that feels like a slog can turn into pulsing, vibrant energetic events when you're running in the same direction with people who are as invested in your event as much as you are.

We're invested in you… Making it.

Don't take our word for it…
Here's a testimonial from one of our clients:
In house Audio Visual always go above and beyond to ensure each and every event is a success. The staff have a great can-do attitude, we always know we are in good hands and AV is one thing I as an Event Manager don't have to worry about as I know it will be seamless, each and every time."