RECREATE YOUR NEXT LIVE EVENT IN OUR STUDIO WITH A VITUAL AUDIENCE
This is a great option if your presenters can't travel. Our studio can host your event with all your speakers presenting from their home or office and we can live stream the event to your prefered platform such as Zoom or your own website.
REMOTE EVENTS
- CONCEPT AND INITIATION
For a remote event, it's all about pre-planning, testing and developing a run sheet so the operators in the studio can anticipate every cue for your online audience or pre-recorded event. 
Virtual Event Mood Board Design – Successfully integrated live stream events need a viewers mood board designed pre-event, this will ensure your brand is consistent throughout the event
Pre Recorded Content – before your studio event, we can organise a skilled camera operator to capture footage before the event. This can be done remotely from our studio or in person. This is great for playback during your remote event or pre-event marketing.
Pre Event Training –  Before the event starts, we will organise an online test to assuring your remote speakers are comfortable, and your content and online viewer content is consistent, ensuring you will go live with complete confidence.
REMOTE EVENTS
- APPLICATION INTEGRATION
Why not interact with your online audience? Keeping your audience engaged is the key to a successful remote event.
Customisable Live Attendee Interaction –  Bring the atmosphere back to your virtual event– from the audience's smartphone or tablet. Fire up and cheer your speakers remotely during live events.
Engage Your Audience With Polls and Quizzes – Make your meetings and live streamed events more interactive, offer quizzes or polling your audience in real-time.
Let Everyone Participate In Q & A – Discover what topics resonate with your audience. Take questions from your online participants and let them interact live with your presenters.
When it's time to go live we will have a reliable dedicated AV team with years of live technical experience while using only the best professional equipment. Our professional quality AV equipment ensures a better-quality product and minimises any chance of surprises.
Live Remote Speaker Management –  Live stream your speaker into our studio from anywhere in the world, syncing into your program we will ensure they are ready to present on cue
Audio & Microphones on Cue – Whether you're embarking on your first event or you're a business that does this regularly, our audio team will ensure your audio is on cue and crystal clear .
Live Vision Switching – Switching and configuring the content of your event for your online audience ensures your content creates seamless, raved-about events – everywhere and every time.
REMOTE EVENTS
- POST EVENT
After the event, we will deliver and host content captured and if you live streamed the event provide the viewer statistics based on the platform you use. This can be a great resource for future events.
Event Statistics and Analytics – Live & post-event we will capture all the unique statistics that can enable you gives you the tools you need to dive deeper into your event data. 
Verified Viewers & Privacy Controls – End-to-End encryption of your live streams to ensure your content is only visible to correctly authorized viewers. Restrict viewers via IP, domain, geographic location or website.  We can control who can view your live stream.
Recorded Content Sharded or Archived – Prerecord your event and stream live at a later date or host your content with us for your audience to view at anytime.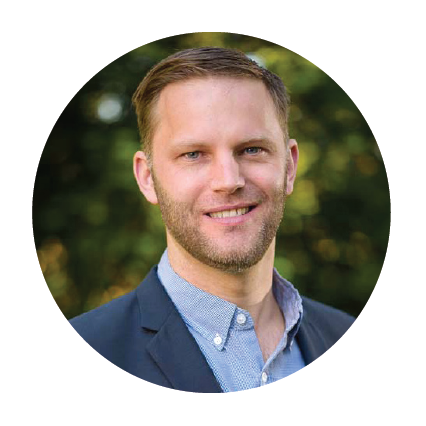 Meet Bevan Walker, IHAV General Manager
Bevan has worked in corporate audio-visual production for more than 20 years, including five years as head of In-House Audio Visual (IHAV)
" I created IHAV to help successful entrepreneurs take their events Australia-wide, with seamless streaming, AV hire and a team of highly experienced operators.
Our job is to eliminate the time, energy and worries that event managers face when putting together and running multiple events - from chasing up quotes from different companies to technical talk, venue requirements and more.
We're a full-service partner you can trust to support your people and the next-level events you want to create."
What
our clients are saying...
Inhouse AV know us very well and can interpret our clients needs just as well as we can.
They are very efficient which saves us time and they always strive to offer us the most cost-effective options. InHouse is very much an extension of our team and they have some really great technicians on board.
The event was perfect.
Again, thanks so much for such a fabulous job! The effect lighting transformed the space...we will no doubt be in touch for future events!
In House service was of very high quality, and they were able to communicate with us in a very straight-forward way without confusion.
They are able to work in challenging environments, in a collaborative and constructive manner. They delivered on time and on budget. I would recommend In House AV.
call us today for a free quote